Nestled in the heart of the Appalachian Mountains, Boone beckons senior travelers with an array of enriching experiences perfectly tailored to seasoned visitors. Immerse yourself in the tranquility of garden tours and greenway walks, where nature's wonders are easily accessible. Stroll down memory lane as you explore nostalgic storefronts or deepen your understanding of the Boone area's captivating history. Whether you're drawn to nature's wonders or the allure of yesteryear, any of the following activities is sure to provide a fulfilling and rejuvenating experience.
---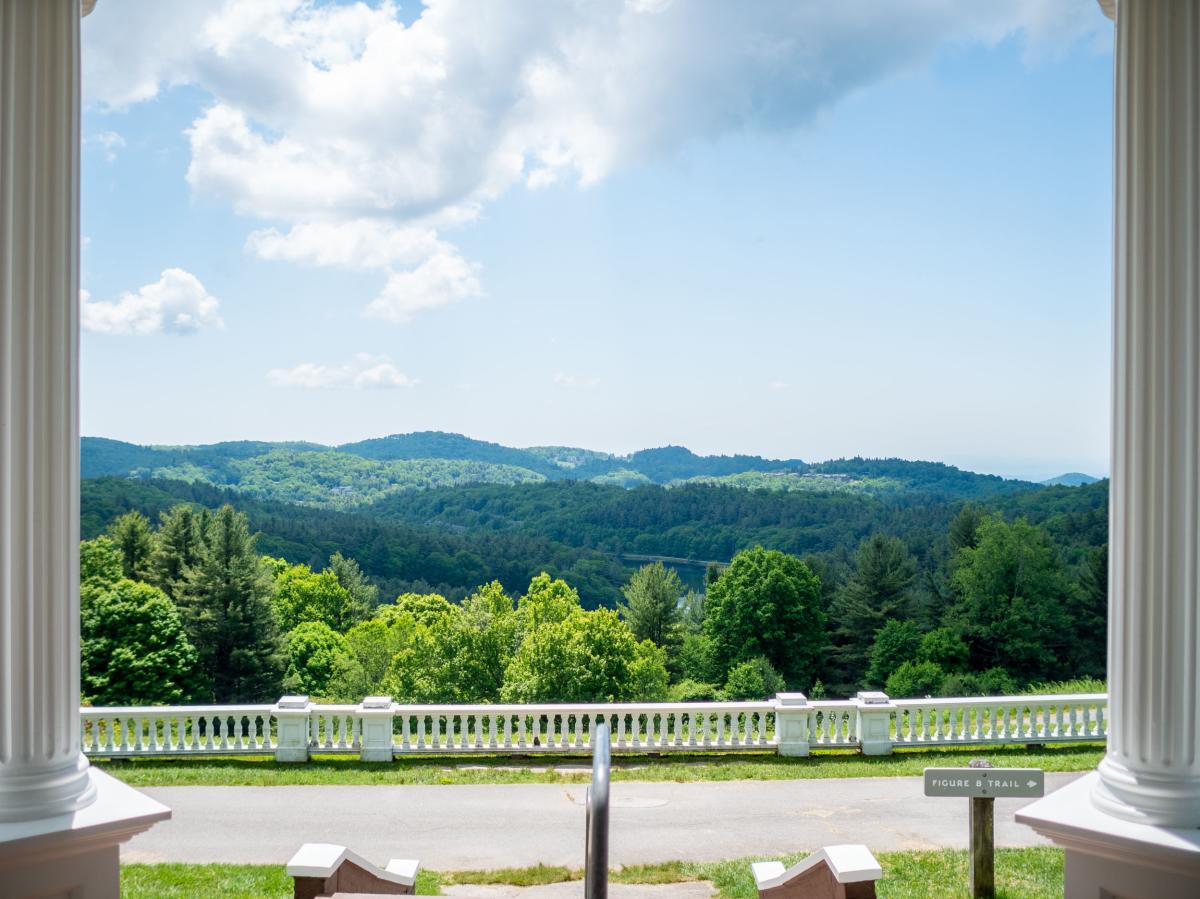 Flat Top Manor & Parkway Craft Center
Nestled on the Blue Ridge Parkway just a short drive from Boone, the enchanting Flat Top Manor at Moses Cone Memorial Park boasts sweeping views of the surrounding peaks and valleys. Unwind on charming rocking chairs while savoring the crisp mountain air, take a stroll around the gravel trail that loops around Bass Lake, or browse the collection of Appalachian heritage crafts at the Parkway Craft Center within the mansion. 

Hickory Ridge History Museum
Staffed with interpreters in period clothing, this 18th-century homestead gives visitors a glimpse into the daily lives of early mountain settlers and what constituted a 'typical' mountain homestead. Created in 1980, Hickory Ridge History Museum strives to recreate the atmosphere of a small mountain community with its six 18th- and 19th-century cabins, complete with artifacts and furnishings.
Seasonal Add-On:
While touring these historic homesteads at Hickory Ridge, you may notice a large amphitheater tucked into the surrounding forest. Since 1952, the Southern Appalachian Historical Association has been producing the Horn in the West Outdoor Drama, our nation's oldest Revolutionary War drama, at this very site in the heart of Boone. The summer evening drama highlights the settlers who came to the region seeking freedom and escape from British tyranny.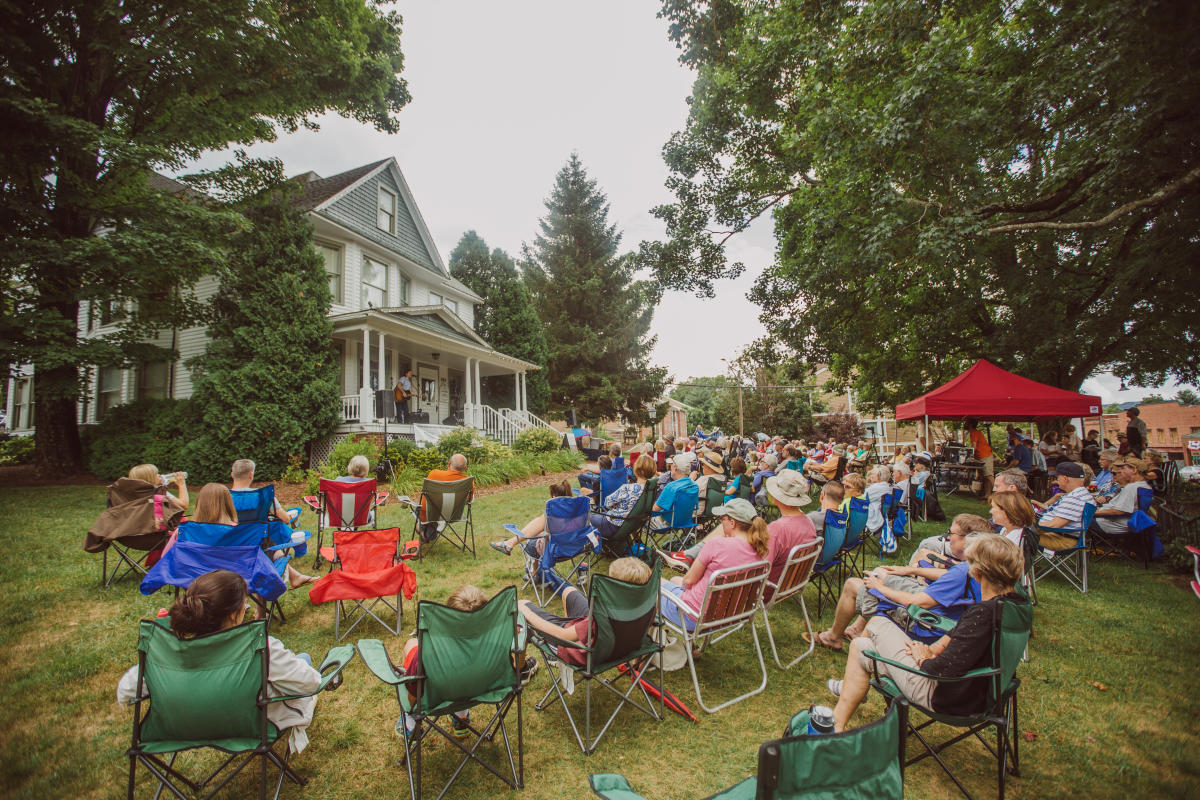 Jones House Cultural Center
This historic house on King Street was built as a family home by Dr. John Walter Jones – one of the first physicians in the area – in 1908. Many of the furnishings in the parlor originally belonged to the Jones family, having been generously donated by Dr. Jones's daughter, Mazie Jean Jones Levenson, for whom the current rotating gallery on the ground floor is named. During the summer months, visitors can enjoy a free weekly concert series showcasing local and regional acts every Friday. The Jones House also serves as the starting point for Downtown Boone's Historic Walking Tour, a great way to spend a beautiful High Country afternoon. 
Downtown Galleries
Artists and artisans have been finding inspiration along the Blue Ridge Mountains for centuries, many of whom put down roots within and around Boone. Bob Meier (right) of Doe Ridge Pottery found his inspiration just a short walk away from his current gallery on King Street, when he took his first pottery class at Appalachian State University in 1974. Today, Doe Ridge serves as a store, gallery, and working studio where visitors can find anything from functional stoneware pottery to handmade birdhouses to vegetable steamers to one-of-a-kind designer pieces. Just down the block from Bob Meier's studio is Hands Gallery - the oldest cooperative art collective in Boone, born in 1975. Every member artist showcases their creations within the gallery and helps manage the storefront, so there's a good chance you'll cross paths with one of the artist/owners if you decide to visit. Continue walking east on King and you'll quickly come upon the Turchin Center for the Visual Arts, home of stunning works from international, national, and regional artists. In addition to free-of-charge exhibitions on display throughout the year, the center also offers ARTalks, gallery tours, and outreach programs aimed at children and other communities, especially those with special needs.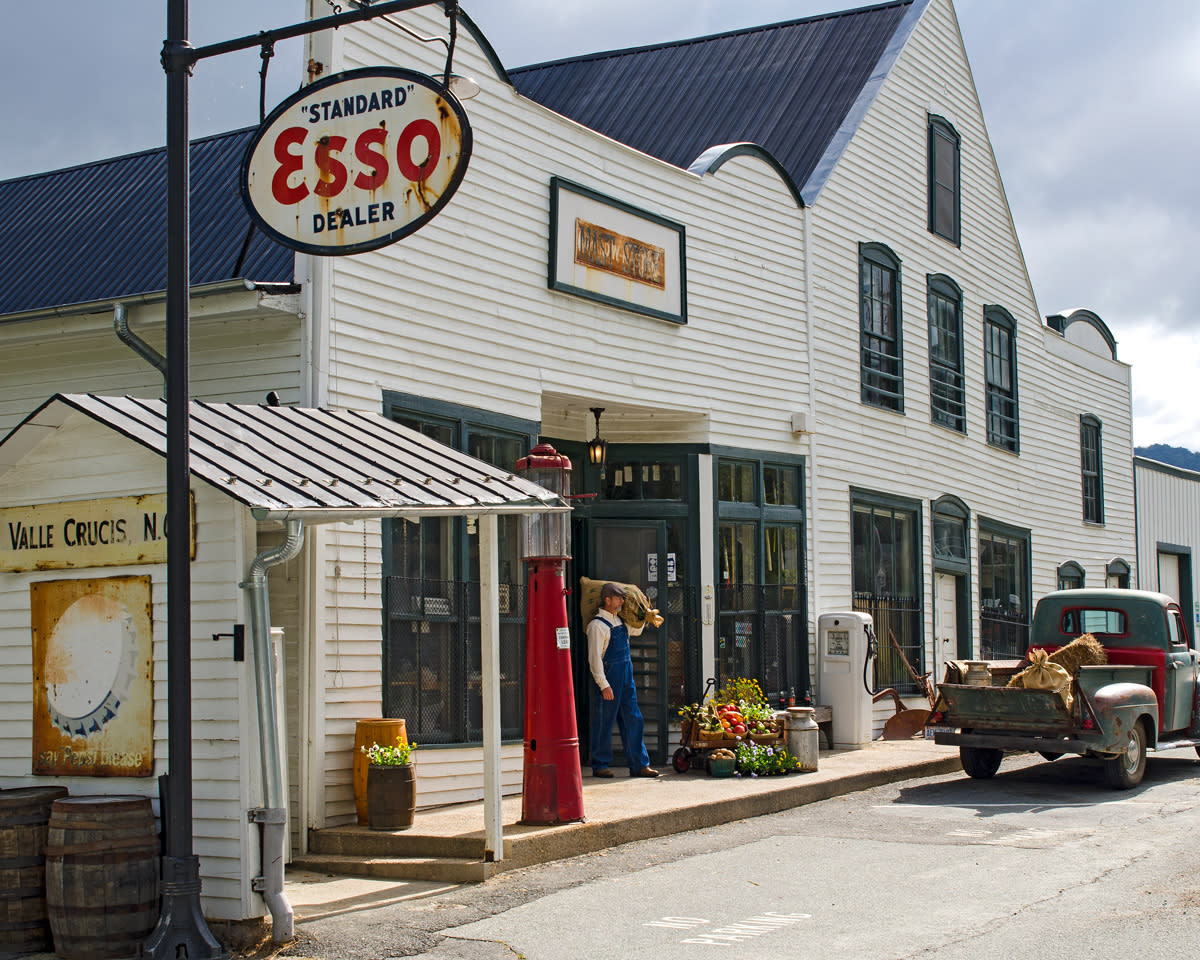 Original Mast General Store 
Established in 1883 in Valle Crucis, the Original Mast General Store is a historic landmark renowned for its nostalgic atmosphere and unique selection of goods. Unlike typical shopping experiences, the Original Mast General Store serves as a community hub where folks can relax on the porch, sip on some freshly ground coffee, and share stories, creating an atmosphere that's as welcoming as it is nostalgic. All sorts of goodies can be found here – from old-fashioned candies to cozy flannels, and even some locally-produced treats that you won't find at other Mast Store locations throughout the South. Around the back lies the Little Red Schoolhouse – once the county's only high school, offering grades 8 and 9, in 1907. Seasonally, the schoolhouse is filled with highly discounted merchandise, making it worth a stop. Just a stone's throw away lies the Mast Store Annex, which was once a competing general store dating back to 1909.

Arborcrest Gardens
Open year-round, the 26-acre botanical gardens surrounding the private home of Dr. Ronald and Cheryl Stanley are located at the base of Howard's Knob in the heart of downtown Boone. Dr. Stanley's lifelong love of gardening is evident, as he estimates he has chosen, purchased, and planted over half a million plants since its beginnings in 1989. Groups and individuals visiting Arborcrest must fill out the online form to request a reservation (currently booking months in advance) and may schedule a 1 hour guided electric vehicle tour or simply wander the 2.5 miles of paved trails at their leisure.
Seasonal Add-On: 
From late-spring through early-fall, the Daniel Boone Native Gardens are open to visitors in exchange for a small donation. Visitors will enjoy a 3-acre display of native Appalachian flora complete with a wishing well, reflection pool, and meditation garden. Upon entry, you may notice the large wrought iron gates that were forged by Daniel Boone VI of Burnsville in the 1960s.
Birdwatching
The Blue Ridge is a globally significant flyway, providing birders with a glimpse of various endangered species, such as the peregrine falcon and the saw-whet owl. There are many locations perfect for avian enthusiasts across Watauga County. Outside of town limits, the High Country Chapter of the National Audubon Society recommends Valle Crucis Community Park, Green Valley Community Park, and Grandfather Mountain. Within the Town of Boone, popular birding hotspots include the flat, paved pathways at Brookshire Park and the Boone Greenway.
Seasonal Add-On:
The Grandfather Mountain Stewardship Foundation invites visitors to join the mountain's naturalists throughout the month of September as they celebrate the annual spectacle of the fall raptor migration during Hawk Watch. Perhaps the most dramatic visual display comes courtesy of the broad-winged hawk, which migrates in groups of hundreds or thousands, called kettles. Those sightings are most common around the second or third week of September.
High Country Wineries
Nestled in the Boone area, three wineries offer distinct experiences amidst picturesque landscapes. Grandfather Vineyard boasts a breathtaking view of the iconic Grandfather Mountain, providing an idyllic backdrop as you savor their award-winning wines. Those with limited mobility will appreciate shuttles to and from the parking area. At Banner Elk Winery, you'll find yourself enveloped by rolling hills and lush greenery, creating a serene atmosphere to enjoy their diverse wine selection. For a touch of European charm, Linville Falls Winery transports you to a Tuscan-inspired setting, surrounded by rolling vines and tidy rows of Fraser firs. Each winery presents a unique blend of nature's beauty and offers live music on spring and summer weekends, making any of them captivating destinations for seniors seeking a serene escape in the heart of North Carolina's wine country.
Whether it's exploring the serene wineries, taking in the mountain vistas, or immersing yourself in the local culture, Boone offers a haven of tranquility and leisure. Some of the best times to visit in order to avoid crowds are mid to late May or early to mid-September. It's also recommended to book your accommodations during the week rather than on weekends to truly savor the serenity of this welcoming destination.