Meetings
LOCATION, LOCATION, LOCATION...BOONE'S BLUE RIDGE MOUNTAINS ARE THE PERFECT SETTING FOR YOUR NEXT MEETING, RETREAT OR REUNION.
The Boone area is a prime location to stage a memorable meeting or retreat for your organization.  Whether you want to inspire senior executives or motivate new hires, host a family reunion that makes indelible memories or organize a spiritual retreat, Boone has a variety of small to mid-size meeting rooms and retreat facilities.  You'll find everything from rustic to refined, with log cabin simplicity or complete spa services.
Boone is a short drive from Charlotte, Raleigh, Winston-Salem and Greensboro, but when you are in our mountains it feels like worlds away.  You won't find a more inspiring setting for a meeting, retreat, or reunion than Eastern America's highest mountains.  Click the meetings facilities tab to browse area listings.
Feel free to contact us at 800-852-9506 for further information or assistance with your next - and most memorable - reunion, retreat, or business strategy session.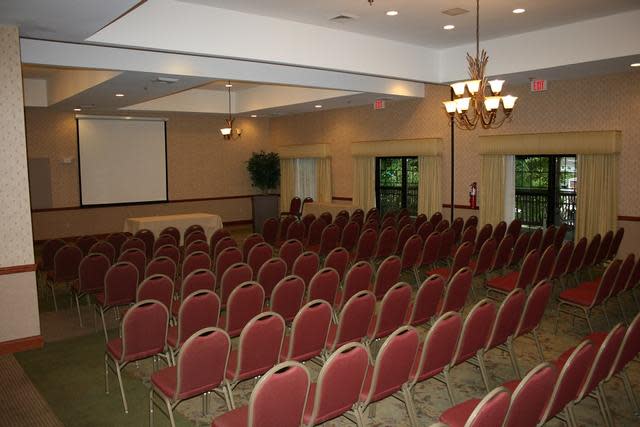 Whether your group wants to get away and focus on fellowship or improving the bottom line, Boone area meeting rooms, conference centers and retreat facilities give you a range of options. Family reunions, business meetings, religious or spritual retreats will all be more fun, insightful and...
LEARN MORE
Boone is a cooler destination for your meeting. The Watauga County Tourism Development Authority can assist you with planning for your hotel or site, restaurants, itineraries, suppliers, and promotion.
LEARN MORE