Cycling
Biking in Eastern America's highest mountains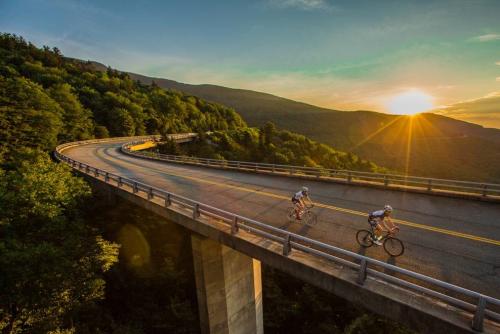 World-Class truly captures cycling in the Boone Area. Lance Armstrong found his Tour de France future riding the spectacular roads of the Boone Area and two-time Tour De France winner Greg LeMond rode the High Country in 2012.
The Boone Area boast great events such as the Annual Blood Sweat and Gears, a major event that draw cyclists from across the nation and other countries.  Cyclo.Via, a local cycling event, takes place during July. And, the Boone Gran Fondo comes to town the first weekend of August every year since 2013. In Boone, making memories and friends biking is an easy endeavor. 
While cycling in the Boone area, experience tranquil road rides that follow relaxing riversides, soar on skyline tours of the Blue Ridge Parkway, or tackle the summit climb that challenged Lance.