Bird Watching
World-class birding in the Boone area
The Blue Ridge is a globally significant flyway, and enthusiastic birders flock to the Boone Area to use the Blue Ridge Parkway as their balcony seat on world-class avian migrations. The Boone Area is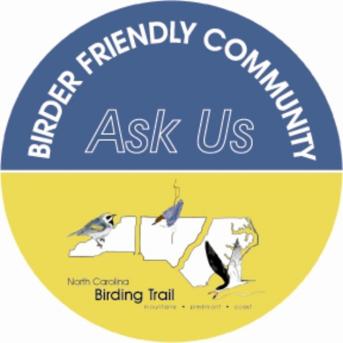 home to a variety of endangered birds such as the peregrine falcon and the saw-whet owl.
The Boone Area has many easy to reach birding sites while Grandfather Mountain, and Beech Mountain offer optimal conditions for bird watching for experienced birders and novices.
The Boone Greenway is a backcountry setting right in town, making it a premier place for birding, as well as hiking and biking. The Greenway has a diverse trail system, where gravel and natural surface trails complement a wonderful assortment of paved riverside walks and rides. Once there, interpretive signs at the Clawson Burnley Park trailhead mark where the river and wetlands make for great birding and nature study. There are also plentiful picnic spots and a rustic, historic ruin of the area's first hydroelectric generating station.