Mast General Store
A Trove Of Americana And Unusual Merchandise
THE ORIGINAL MAST GENERAL STORE: THE CLASSIC AMERICAN COUNTRY MERCANTILE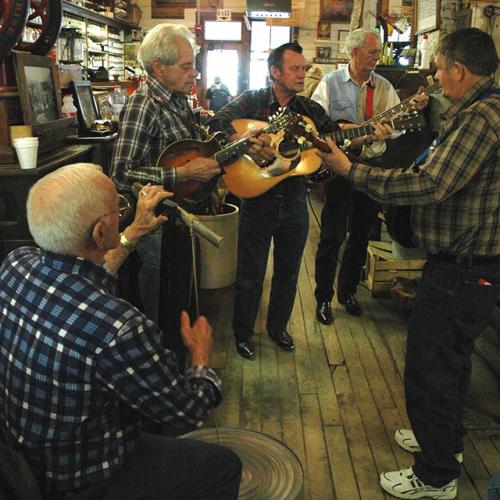 At the Original Mast General Store, the historical atmosphere is unforgettable, and so is the shopping. The Mast General Store was operated by members of the Mast Family into the early 1970s. It was added to The National Register of Historic Places in April 1973 where it is noted as one of the best remaining examples of an old country general store. Today, you can still mail a letter at the corner post office, warm up by the pot-bellied stove, and enjoy a 5 cent cup of coffee (paid for on the honor system).
This rural emporium that once carried "everything from cradles to caskets" is a trove of Americana and unusual merchandise. In the 19th and 20th centuries general stores, such as Mast Store, provided a vital link between farmers and wildcrafters and those companies needing their eggs, chickens, potatoes, roots, herbs, and berries.
There's a branch of Mast in downtown Boone that equally embodies the early marketing message - "If you can't buy it here, you don't need it." At Mast General Store, you'll find everything from fine candy (presented in huge barrels for easy pickin') to practical, essential products, including great outdoor gear and casual clothing.
The Mast General Store both embodies and embraces a way of doing business that is... let's go
Nestled in a secluded mountain valley, you'll discover a place Charles Kuralt... let's go