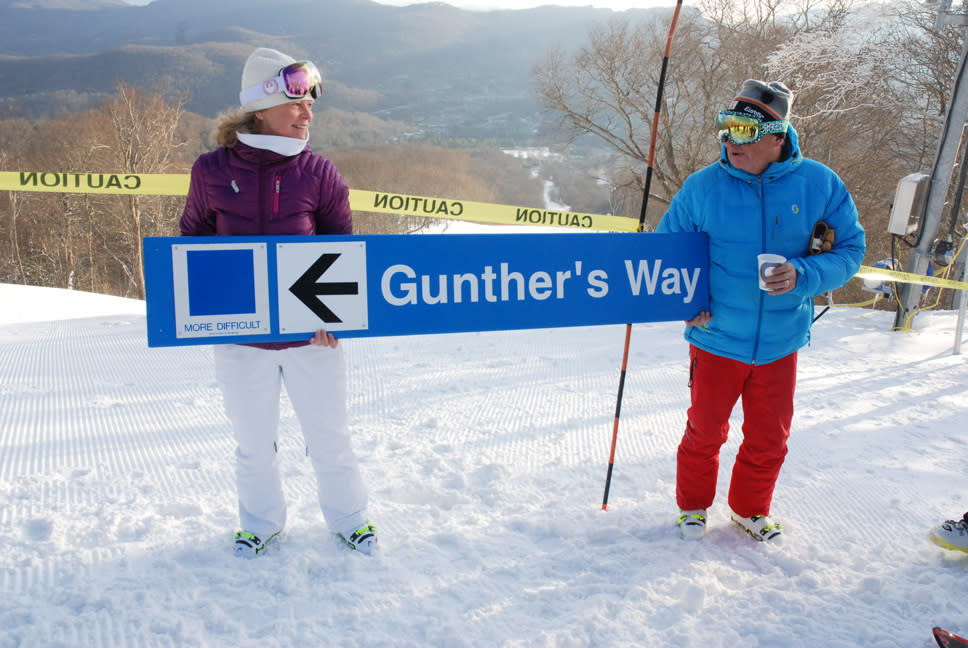 SUGAR MOUNTAIN SKI RESORT, NORTH CAROLINA. October 12, 2015 - This season Sugar Mountain Resort hopes to "wow" its customers with the new Summit Express, a six-seater, detachable, high-speed chairlift manufactured by the Austrian based company, Doppelmayr.
The nearly one mile long ride to Sugar Mountain's 5,300 foot peak aboard the Summit Express complete with cushy seat features, spacious elbow room, comfortable foot rests, easy and gentle loading and unloading will take a mere five minutes. The new chairlift will carry 2,518 people per hour.
"Our guests expect to be offered something new every year. Therefore it's important that we continue to develop and provide innovations with a wow factor," explains Sugar Mountain Resort Owner, Gunther Jochl. Both summer and winter tourism will benefit from the new installation.

Sugar Mountain Resort will officially unveil the Summit Express on Saturday, November 14, 2015. Snow, rain or sun the 10:00 am grand opening celebration will be open to the public.

That's not all that's fresh for the upcoming winter season. The new Little Gray chairlift, formerly known as the Summit #2 chairlift, has been shortened and will now ferry skiers and snowboarders to the top of the Easy Street Extension slope providing access to the lower and north sides of the mountain. And, a new GW chairlift will transport passengers from the base of recently opened Gunther's Way slope to the mountain's peak.

The updated lift system's architecture streamlines traffic flow and increases the mountain's uphill transportation capacity to 10,520 people per hour.

The snowmaking infrastructure has been upgraded too. Three fully automated SMI snow machines have been added to the system and an additional variable speed, fully automated water pump has been installed.

The improvements were not limited to the outdoors. Sugar Mountain food service has remodeled the cafeteria lines and will now offer freshly made food to order and additional bottled drink options.

Sugar Mountain Resort is North Carolina's largest snow-sports resort providing the best skiing, snowboarding, ice skating, tubing and snowshoeing experience possible. Historical winter season opening and closing dates as well as annual snowfall can be found at http://www.skisugar.com/sugar-mountain-stats/.

For additional or opening day information please call Sugar Mountain Resort: 800-SUGAR MT or visit www.skisugar.com. Stay current by following us on Instagram https://instagram.com/skisugar.
###