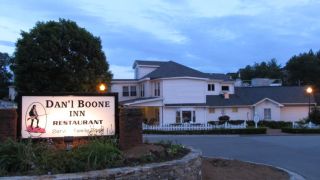 Daniel Boone Inn | Boone, NC
The Dan'l Boone Inn has been providing home cooking for more than 50 years.
Credit: Watauga TDA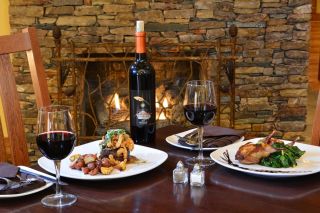 Timberlake's Restaurant at Chetola | Blowing Rock, NC
Timberlake's Restaurant offers fine dining in a casual, comfortable setting at Chetola Resort.
Credit: Chetola Resort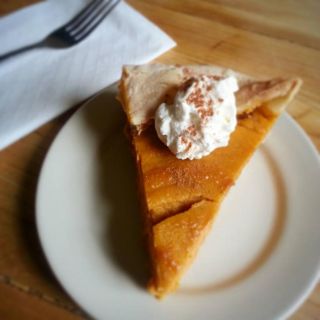 Sweet Potato Pie at Proper Restaurant | Boone, NC
Credit: Courtesy of Proper Restaurant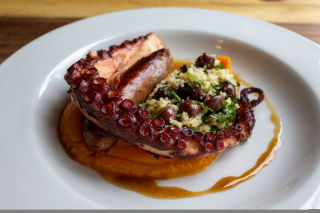 Café Violette | Blowing Rock, NC
Mediterranean-inspired octopus and local sausage entrée from Blowing Rock restaurant, Café Violette.
Credit: Explore Boone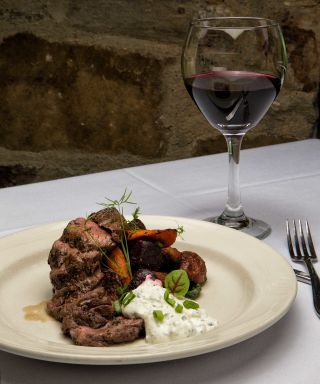 Gamekeeper Bison | Boone, NC
Credit: Aaron Spokes Media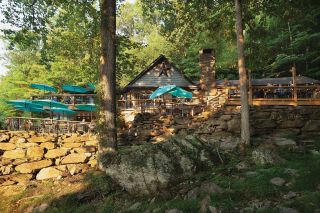 Gamekeeper Restaurant | Boone, NC
View of the exterior at Gamekeeper Restaurant
Credit: Aaron Spokes Media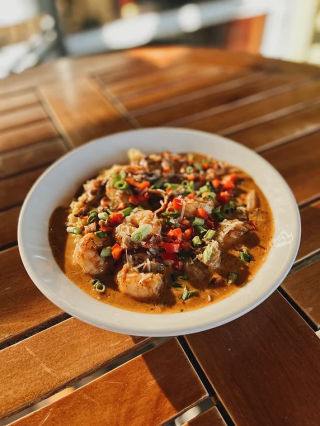 The Local | Boone, NC
Shrimp & Grits at The Local