It's been a slow-moving fall this year, and fall color is still showing up in the High Country. Ghosts and goblins are showing up, too, as it's time for Halloween festivities! Here are the spooky, fun, and entertaining events for this weekend. Bring the family to the downtown children's trick-or-treat event known as the Boone BOO on Wednesday, Halloween night, if you plan on being in town mid-week!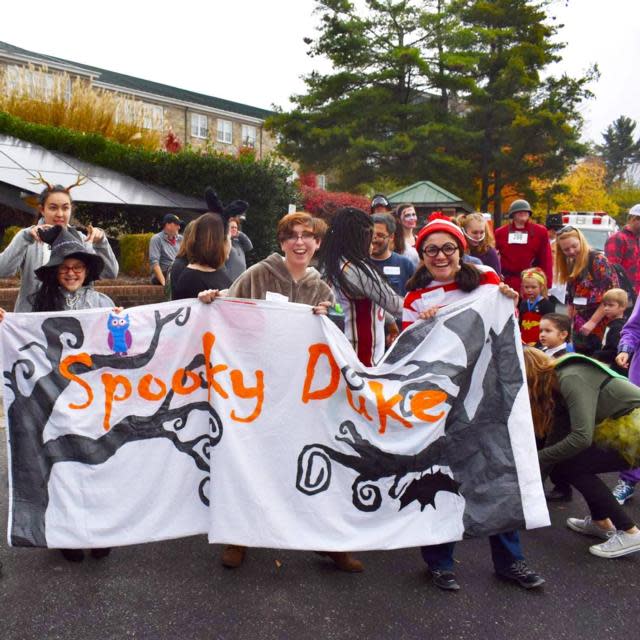 • Warm up for the Spooky Duke 5K, 10K, and Costume March, 9:00 a.m.-11:00 a.m., in the Peacock (formerly Raley) Lot on the campus of ASU. The course includes relatively flat, small hills, and sidewalk terrain. This is a great course for spectators, too. Packet Pick up is Friday, October 26 from 4pm-7pm at Up 'N Running (205 New Market Center Boone, NC 28607); or Race Day Packet Pick up/Day of Registrations: 8-8:30 a.m. race morning at Raley/Peacock Parking Lot, ASU. The 5k and 10k kick off at 9 a.m. The Costume March (all ages) starts at 10 a.m. The Award Ceremony includes goody bags (everyone) and awards to the Top 3 Men and Women in the 10K and 5K. Music, photobooths and other activities will be available for everyone! Free children's activities and childcare will be provided from 8 a.m.-10:30 a.m. courtesy of ASU Special Education students.
• A Beary Scary Halloween returns to Grandfather Mountain on Saturday from 10:30 a.m. to 3:30 p.m. Join the mountain's naturalists for a full day of talks and demonstrations regarding animals and other living things that are creepy and crawly! Enjoy the chance to create animal enrichments, trick-or-treat through the animal habitats, and participate in a costume contest. And, look! Children in costume are admitted at half-price!
• Blowing Rock Halloween Festival and Monster March takes to the streets on Saturday, October 27, from 2:00 p.m. to 9:00 p.m. in downtown Blowing Rock. All events are free and family-friendly. Win prizes for the best costumes, watch a matinee of Hocus Pocus, enjoy games and a funhouse for kids, plus airwalks in Memorial Park, hayrides through downtown, the Monster March, trick or treat downtown and trunk or treat at Blowing Rock First Baptist. Finally, participate in the Moonlight Scavenger Hunt in Broyhill Park, for ages 6-13 (bring a flashlight!). There's a second showing of Hocus Pocus at 9 p.m. if you miss the matinee!
Special Concert, Saturday, October 27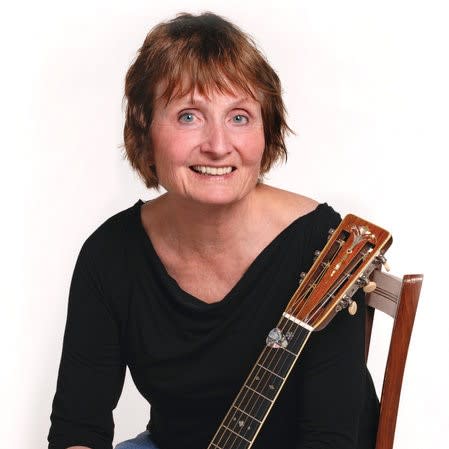 • The Jones House Cultural Center's annual Indoor Concerts are performed in the intimate setting of its Mazie Jones gallery. This week's premier entertainment is provided by Alice Gerrard and the Piedmont Melody Makers: Jim Watson, Chris Brashear, and Cliff Hale. Earlier in the day at 2 p.m., Alice and the Piedmont Melody Makers are conducting a singing workshop at the Jones House. Gerrard's more than six decades of work in old-time and folk music has earned her numerous honors and awards, including the International Bluegrass Music Association's (IBMA) Distinguished Achievement Award, and the IBMA's Hall of Fame for her collaborations with Hazel Dickens. 
The show starts at 4:00 p.m. The concert space is limited to 40 seats, so advanced reservation is strongly encouraged. To make a reservation for the concert or workshop, please contact folklorist, Mark Freed, at mark.freed@townofboone.net or call 828.268.6280.Read more: https://www.hcpress.com/events/alice-gerrard-and-piedmont-melody-makers-at-jones-house.html 
Halloween Attractions:
• Ghost TrainThis is the last weekend for Ghost Train, open Friday and Saturday nights only. Advance reservations are required. Each October, Tweetsie Railroad transforms into an exciting, haunted amusement park and train ride, with a monster mash-up of Thriller performances on Main Street, a Haunted House, Freaky Forest, and much more! Get your tickets, if you dare! www.tweetsie.com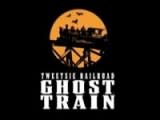 • Mountain Mystery Tour, hosted by Mysterium Escape RoomFriday and Saturday are the last opportunities to explore the paranormal, ghostly spirits, and strange happenings of downtown Boone. The storyteller will take you on a thrilling 1-hour journey through the dark streets, haunting back alleys, and eerie graveyards that make up the area's ghoulish past. You'll hear strange tales of ghostly encounters and if you're lucky, have one of your own! The walking tour snakes through downtown beginning on King Street. Book your tour online or purchase tickets at Mysterium Escape Adventure. https://www.booneghosttour.com
• Haunted Horn: The AccusedThis thrilling experience at Daniel Boone Amphitheater is a unique outdoor escape challenge which will allow you to experience the long ago past, when claims of witchcraft could get the accused burned at the stake! Participants will need to be ready to solve puzzles and escape traps, and to help Luna Langsten, the young accused girl, make her escape from this colonial settlement now unraveling in chaos. If you are unsuccessful, you may instead need to save yourself from this hysteria! Daniel Boo, for kids 3-17, is a kid-friendly scavenger hunt with games and prizes.Tickets for Haunted Horn and Daniel Boo are available at http://www.hauntedhorn.com/tickets.
Make a weekend of it! When you're all set to make your lodging reservations, visit our accommodations page. For nightlife, visit our Events Tab on our Facebook Page, and for more events see our Calendar of Events.