Wayne Henderson | Photo credit: Monty Combs --
Boone and the High Country are kicking off the Independence Day festivities this weekend and throughout the week of July 1st through the 7th. Find your "peak" of enjoyment with a climb up Sugar Mountain, a decades-old party and some of the best barbecue in the mountains, an annual celebration of N.C. craft culture and heritage, zip line under the stars, or kick off An Appalachian Summer Festival with 2018's first performance of this month-long celebration. Cap off your weekend with Sunday Brunch at one of the local favorite restaurants.
Friday, June 29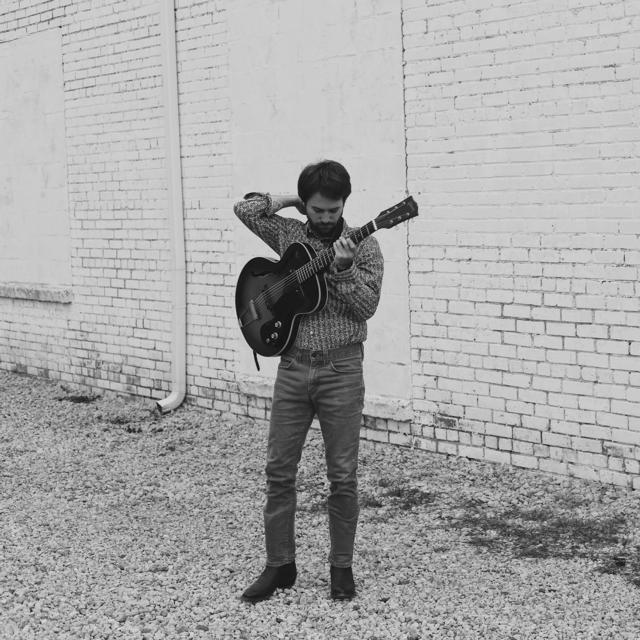 This week's outdoor concert at the Jones House features Shay Martin Lovette an award-winning songwriter from Boone and Wilkesboro who is about to release his album Swift Drifter on July 9. The concert also features Fwuit, a trio from Asheville who are members of Holy Ghost Tent Revival and Big Sound Harbor. They bring energetic performances that combine original music and favorite covers for a soulful retro sound. Bring a chair or blanket. Coolers, and pets on leashes, are permitted. Alcohol is permitted on the grounds (not town sidewalks). No canopies, please.
Take a short drive to Valle Crucis, N.C.'s First Rural Historic District, and the Valle Crucis Community Park for Music in the Valle. At 7 p.m., The King Bees will launch their renowned repertoire of earthy Blues and American Roots music. $10 donation per family to the park is recommended. Seating is not provided, so please bring chairs or a blanket. The Cardinal pub of Boone will have their food truck on site with their signature burgers and more.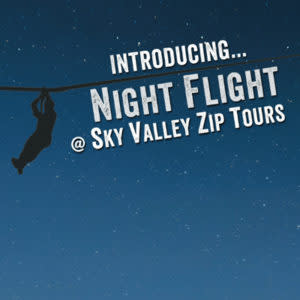 Book a Night Flight for Friday or Saturday at Sky Valley Zip Tours! This new time and program features a 1.5-hour tour under the stars covers the first half of the three-hour course (5 zip lines, including BIG MOMMA) and ends with the cliff jump. For ages 10 and up, $65 per person. 
Saturday, June 30
The Sugar Mountain Resort Summit Crawl is a fun way to enjoy the summer season, scenic views from Sugar Mountain's 5,300' peak, and to be entered to win a 2018-2019 Sugar Mountain Resort winter season pass. The distance for the Summit Crawl is 1.2 miles up a 1,200-foot vertical climb. Sugar Mountain Resort is providing food and live musical entertainment after the climb.
47th Annual Roasting of the Hog has been so named since 1972 when it was founded. This year really does mark the 47th occasion of this event in Beech Mountain. According to the Beech Mountain Chamber website, "this barbecue (pork and turkey) is arguably the best in the High Country." The roasting will take place Saturday, June 30 at 6 pm. Enjoy live music, dancing, games for the kids, face painting, sweet treats and more while dining indoors or outdoors at beautiful Beech Mountain Resort. Scenic lift rides will be available. Enjoy grand fireworks display at dark. Tickets are available at the door or in advance at http://www.beechmountainchamber.com/.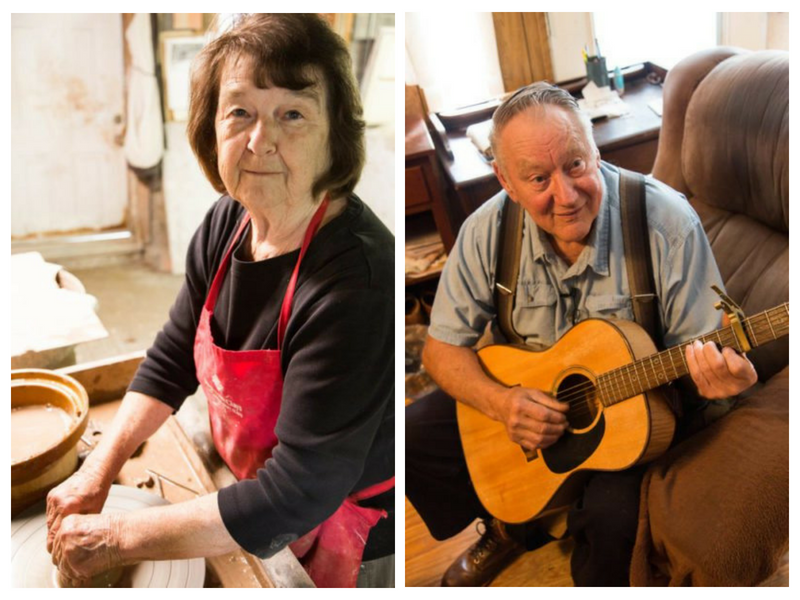 Annual Heritage Day and Wood Kiln Opening is one of two such events held each year at Traditions and Bolick Pottery Studio in the Blackberry community off Hwy. 321, just south of Blowing Rock. The pottery studio and event were founded by Glenn and Lula Bolick, recipients of the 2018 North Carolina Heritage Award for excellence in contributions to our state's cultural vitality.
From 10 a.m. to 4 p.m. Saturday, enjoy your pick of pottery and face jugs, fresh out of the kiln or from the sale displays, plus live music by The Dollar Brothers and Glenn Bolick & Friends, and storytelling by Orville Hicks and Fred Frawley. Check out additional local crafts and artisan goods, like quilts, soaps, and lotions, leather, iron, and woodwork.
Wayne Henderson & Friends take the outdoor stage in the Todd Community's Cook Memorial Park on Saturday from 6:00 to 8:00. Henderson is a renowned guitarist and luthier and the recipient of a 1995 National Heritage Fellowship Award from the National Endowment for the Arts. He custom-built a guitar for Eric Clapton, a mandolin for Doc Watson, and builds about 20 guitars and mandolins every year for a long waiting list of celebrities and non-celebrities alike. Bring a chair or blanket to sit on. Note: kids enjoy playing in the adjacent creek, so come prepared for water play if they are inclined. Wile away a beautiful summer evening in historic Todd with Wayne Henderson & Friends. Food, snacks, and beverages will be available.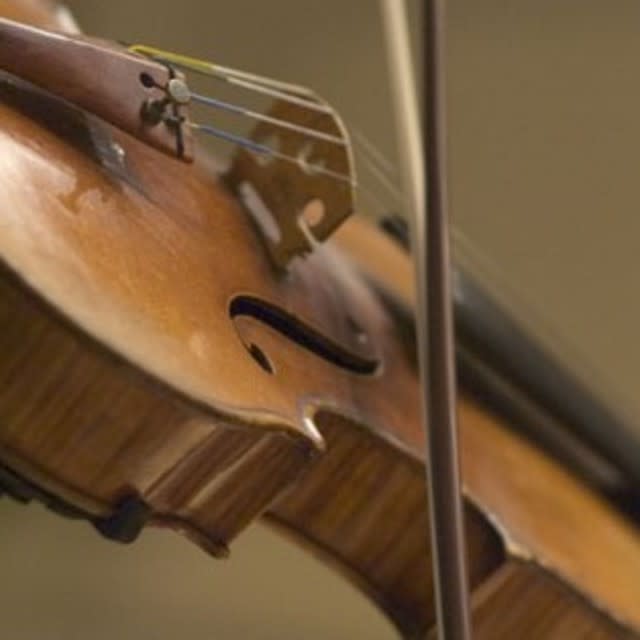 On Sunday evening, the Broyhill Chamber Ensemble performs Where in the World? Part I, at ASU's Rosen Concert Hall as part of An Appalachian Summer Festival. Where in the World? Part I, includes compositions for strings and piano by Dvorak, Smetana, Rachmaninoff, and Arensky.
If you're looking for Sunday Brunch, check out Dan'l Boone Inn, Proper, Vidalia, The Local, WildCraft, or Melanie's, to name a few local favorites, in downtown Boone.