s a university town, the Boone area is a haven of the arts, and the start of summer brings a calendar full of theater productions, art workshops, and exhibits, as well as local and visiting musicians.
This weekend, catch a show, learn a new art skill, or take in a visiting exhibit. 
Local food livens the scene at Watauga County Farmers Market. Take your pick of the freshest produce, flowers, authentic crafts, and music - all of what local growers and makers have to offer. Area restaurants also source locally produced ingredients, so check out the local favorites when you get hungry. The Neck of the Woods Flavor Trail will lead you through a multi-county exploration of farm-to-table and farm-to-tap proprietors. Visit the interactive map or pick up a printed map at the visitor center, 6370 U.S. Hwy. 321 South, Blowing Rock.
Plan your weekend in Boone by visiting our attractions and lodging pages. And, visit our calendar of events to search for events by date, category, name or location.
Check out these events happening this weekend in Boone:
Friday, June 22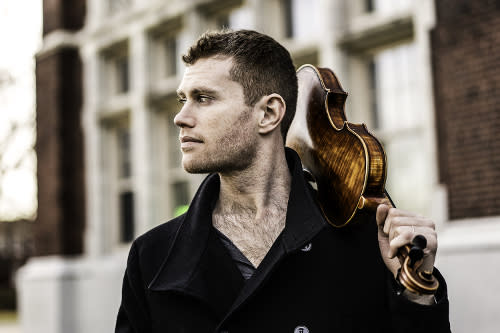 Music at the Jones House, 5 p.m.: Andrew Finn Magill; The Page Turners. Andrew "Finn the Fiddler" Magill, from Asheville, N.C., was raised in an Irish musical household. After moving to Rio de Janeiro, he devoted himself to learning more about Brazilian choro music, and forró, samba, and bossa nova resulting in his latest album Canta, Violino! (2018).
The Page Turners, Carolyn Kendrick, and Jake Howard, met as members of the American Roots Music Program at Berklee College of Music in Boston and now live in Austin, Texas. Their foundation in bluegrass and old-time has taken them from coast to coast, performing at dozens of renowned festivals.
Music in the Valle, 7 p.m.: Magnus, a Rock, Funk, and Soul band from Boone, whose influences are Stevie Wonder, Michael Jackson, Prince, The Police, Donny Hathaway, Paul Pena, Steely Dan, and The Meters.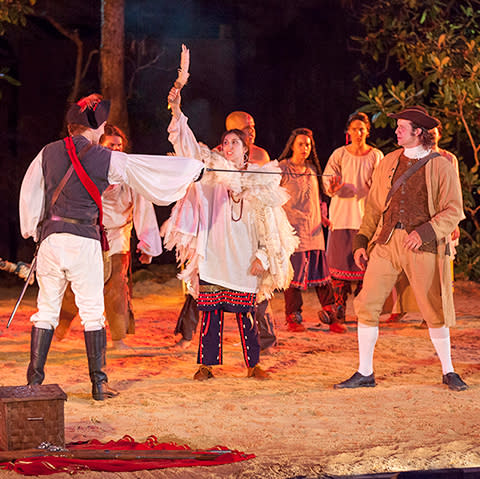 Horn In The West Opening Night, 7:30 p.m. gate time, 8 p.m. show time. Loved by young and old alike, Horn In The West outdoor drama is performed in Daniel Boone Park in one of the most beautiful outdoor theaters in the country. This adventure has offered thrilling outdoor entertainment to generations since it premiered in 1952. The performance runs at 8 p.m. nightly except Mondays. The house gates open at 7:30 p.m. Arrive early and tour the Hickory Ridge Living History Museum, opening at 5:30 p.m. on show nights.
Saturday, June 23
Watauga County Farmers Market, 8 a.m. - 12 p.m.Every Saturday morning, May through November, local growers, and makers line the parking lot in Daniel Boone Park to bring you the freshest produce and flowers, as well as live music and authentic crafts. Don't miss the adjacent Hickory Ridge Living History Museum, and stroll through Daniel Boone Native Gardens while you're there!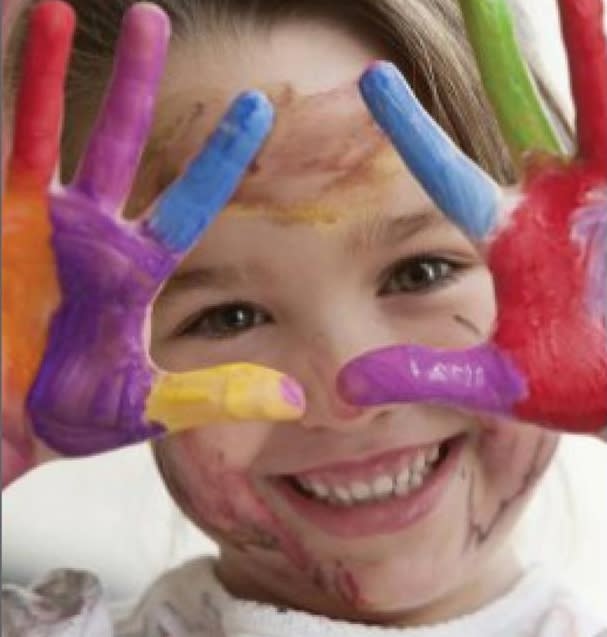 Toddler Power Hour, 10:30-11:30 a.m.Children ages 3-5 will explore art through engaging hands-on activities with sculpture, painting, story time and more at the Turchin Center for the Visual Arts. Participants gain confidence in self-expression and artistic exploration while learning about color, texture, and shapes. Cost is $5. 
Creative Kids Studio, 1:00-2:30 p.m.Children ages 6-10 will be inspired and create colorful memories at the Turchin Center. Participants will learn new skills as they create sculpture, drawing, and painting, using a wide variety of materials. As they design, they will learn about craftsmanship, artistic styles, art history, the power of self-expression and expanding their self-confidence. Cost is $10. 
Sirens On The Mountain music festival, 2:45 - midnight.An annual lineup of outstanding performing artists. The 2018 event features Melissa Reeves, the band Stevie, Tea Cup Gin, Shenette Swann, Alexa Rose, and Mexican Hot Chocolate. 
Blue Ridge Mountain Club: Summer Soulstice, 1-9 p.m.
The annual Soulstice is a day of family fun and this year's event features the Grand Opening of the amenities at Watson Gap Village. Enjoy live music, locally-brewed craft beer, food, and fun for every age, along with public tours of the newly opened amenities at Watson Gap Village.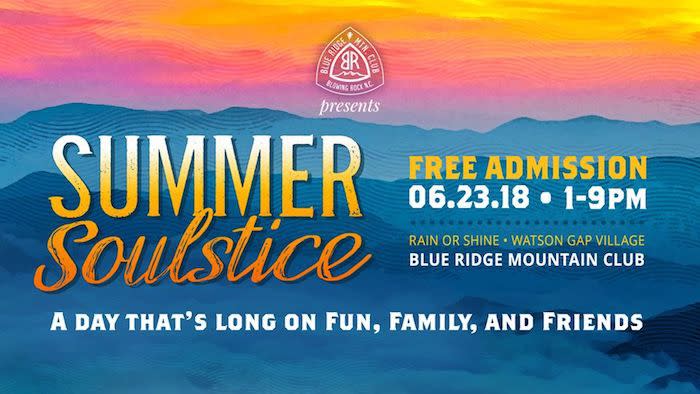 Sunday, June 24
Lees-McRae Summer Theatre: The Wiz, 2 p.m.The Wiz is a retelling of The Wizard of Oz with a "soulful" twist. Every song is uplifting, and every journey is a parable telling us how to see a better world. Magical places with outlandish characters helped this show earn seven Tony Awards including Best Musical. The LMC production celebrates diversity, and audiences will see actors from many cultures while they sing and dance the story. Appropriate for all ages.
BRAHM Summer Concert: Saxophonist Robert Young with Emma Lin, 4-6 p.m. Before joining the faculty of the University of North Carolina School of the Arts in the fall of 2016, Dr. Robert Young taught at UNY-Potsdam's Crane School of Music, Wichita State University, Albion College, the Ann Arbor School for the Performing Arts, and at the University of Michigan. The BRAHM concert series brings touring artists for intimate performances in the museum. Concerts take place in the Atrium, which seats 60 guests. Seating is first come, first served. The museum opens at 1 p.m. on Sundays during the summer. Each concert will have a brief intermission.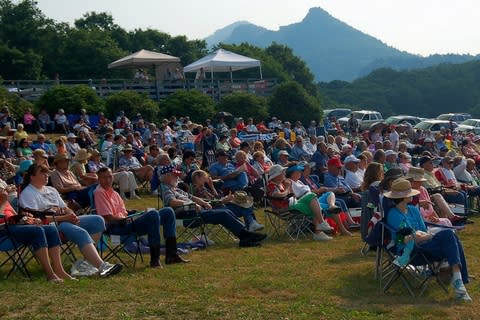 94th Annual Singing On The Mountain, 9 a.m. - 6 p.m.
This free event is an old-fashioned, all-day gospel sing and fellowship in MacRae Meadows at Grandfather Mountain. One dozen top gospel groups will perform, and audiences can expect a sermon from speaker Tommy Burleson. Admission is free, and camping (without hookups) is available on the field. 
Visit our Facebook page Events tab for live music going on in downtown venues. Explore Boone this weekend for a happy kickoff to your summer!