Celebrate Dads and family getaways with a visit to the High Country of N.C. this weekend. Enjoy free concerts, festivals, premier music acts, children's musicals and more!
Plan your weekend in Boone by visiting our attractions and lodging pages. And, visit our calendar of events to search for events by date, category, name or location. 
Doc Watson Day Celebration, Friday, June 15 - Watauga County's native son, Doc Watson, was born in 1923 and passed away in May 2012. A year before he died, he attended the June 11th dedication of a statue in his likeness on the corner of King and Depot Streets. In honor of Doc and that historic occasion, the Doc Watson Day Celebration happens every June, with a free, outdoor concert featuring musicians who have been strongly influenced by Doc's style and some who knew him best as a lifelong friend and music partner. One hundred folding chairs are available for seating in a sunny area nearest the stage. Or, bring a chair or blanket and settle in under the shade of majestic maple trees. The show starts at 4:00 p.m. and features the Jeff Little Trio, Jeff Lawrence and Patrick Crouch, Charles Welch and John Kirby, Presley Barker, Jay Brown, and Brooks Forsyth. 
Music in the Valle, Friday, June 15 - This free concert series at Valle Crucis Community Park continues each Friday evening at 7:00 p.m. On June 15th, enjoy award-winning musicians Zoe and Cloyd from Asheville, N.C., as they bring their combination of folk, country, old-time and bluegrass. Admission is free, but a $10 donation to the park per family is recommended. Bring your own chair or a blanket to sit on. The Cardinal food truck (from The Cardinal restaurant and pub, Boone) will be on site with burgers and more for sale.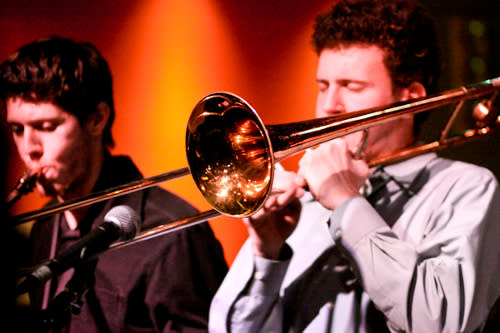 Music on the Lawn at Ragged Garden Inn, Friday, June 15 - Another free Friday music series, this one is a favorite of Blowing Rock locals. This week, the popular band, Soul Benefactor, brings the sounds of the 60's and 70's classics the group is so well known for. The music starts at 5:30 p.m. Please bring a chair or blanket and arrive early for the best spot. Host Ragged Garden Inn requests that attendees not bring pets, coolers, or outside food or drink.
The High Country region offers a wide variety of theatre events that inspire both adults and children. In the children's musical, Passport Please! original music and intriguing characters from all over the globe fill the stage. The show venue is in Banner Elk, at Lees-McRae's Theatre Arts Building (across from the campus bell tower). Show time is Saturday (June 16) at 10 a.m. Tickets are $10 per person.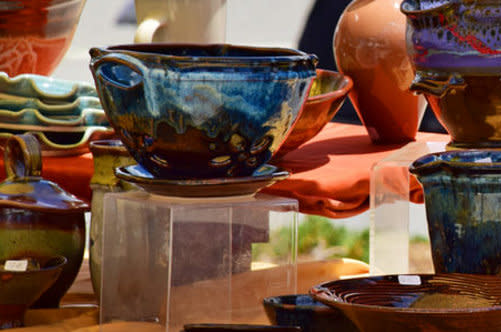 Art in the Park, downtown Blowing Rock, Saturday (June 16), 10 a.m. - 5 p.m. - Since 1962, Art in the Park hosts up to 90 artisans at each show, featuring handcrafted jewelry, pottery, fiber, glass, photography, painting and more. Free parking is available downtown on the street and in the parking decks on Wallingford St. and at Blowing Rock Art and History Museum (BRAHM). A free trolley is available all day, looping every 20 minutes, to and from parking areas at Tanger Outlets and the Food Lion on Hwy. 321 in Blowing Rock. 
On Saturday, June 16, connect with local food growers and like-minded folks during an intimate bus tour of local farms and farm families. High Country Farm Tours bus will take you to Watauga County locations Shipley Farms, FIG Farms, Springhouse Farm, and Against the Grain Farm. The day will include: close encounters with favorite farm animals; walks through beautifully sculpted farmland, an overview of sustainable farming practices such as biodynamic and permaculture design, sneak-peeks into the homesteading arts of beekeeping, cheese-making, fermentation and more. Enjoy an on-the-farm artisan brick oven pizza dinner featuring fresh farm ingredients and locally fermented beverages! Cost is $65 per person. 
The community of Todd was once a bustling railroad town and now features a handful of old buildings, remnants of those days. Plus, it's a great place to enjoy tubing and fishing on the New River. One of the locals' favorite bands, Amantha Mill, will perform in Cook Memorial Park starting at 6 p.m. this Saturday (June 16). Admission is free. Bring a lawn chair or blanket. Food, snacks, and beverages will be for sale. This event is part of the weekly Summer Music Series hosted by Todd Community Preservation Organization.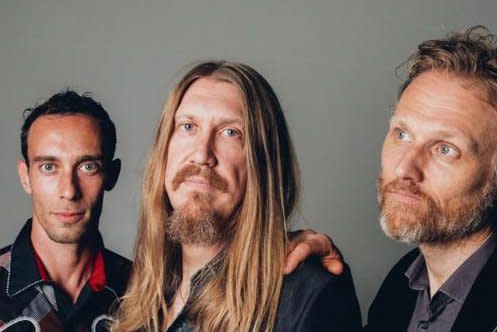 The Wood Brothers are the premier power trio of Americana and roots rock genres. Mile-high Beech Mountain Resort hosts Sean McConnell opening for the Wood Brothers as part of their annual Summer Concert Series. Sean McConnell goes on at 6:00 p.m., Saturday (June 16). Tickets are $25 in advance, $30 the day of the show. Kids four and under are free. 
Treat Dad and yourself to a good start to your day's adventures with Sunday brunch at one of several great eateries in Boone. Early-risers Sunrise Grill and Water Wheel Café open at 7 a.m. As early as 8 a.m., gather around the table, family-style, at Dan'l Boone Inn in downtown Boone. Other brunch spots in downtown include Proper, Melanie's Food Fantasy, Vidalia, The Local, Wild Craft Eatery, Boone Saloon, or Red Onion. Outside of downtown, head over to Joy Bistro, Coyote Kitchen, The Cardinal, or Basil's, all of which open at 11 a.m.
These are just a few of the events going on this June in Boone and surrounding communities. For more information, check out the full calendar of events!