Welcome to our Back-To-School weekend edition!
For weeks, you've been shopping for supplies and getting ready for the return to school. By now, you or your student may have even spent a week back in school, meeting new teachers and a whole lot of new friends. Celebrate with some cooler temps and three days of art history, railroad heritage, music, and beer festivities in the Boone Area!
Starting Thursday, immerse yourself in the history of the Cone family with two days of special talks and events at the Blowing Rock Art and History Museum.
The entire Moses H. Cone estate was donated to the Blue Ridge Parkway in 1949. Each year, Flat Top Manor and the estate receive an estimated 250,000 visitors who hike or ride horses along portions of the 26 miles of former carriage trails, climb the fire tower for a sweeping view of the High Country, visit the Cones' final resting place, and enjoy hours of fishing at Bass Lake or Trout Lake.

Learn about the ways the Cone family invested in bolstering the mountain communities of the High Country, and ways the Cones' estate house, Flat Top Manor, compares to other grand homes of the Gilded Age. The guest speaker is Jordan Calloway, development officer for the Blue Ridge Parkway Foundation.

Three new exhibits are featured as the Blowing Rock Art and History Museum looks toward fall:

• Modern Visions, Modern Art: The Cone Sisters in North Carolina

• Modern Visions, Mountain Views: The Cones of Flat Top Manor

• Southern Strands: North Carolina Fiber Art
This is the once-a-year event for railroad enthusiasts of all ages. Celebrate the golden age of steam-powered machines while sitting behind one of the two historic, coal-fired, steam locomotives at Tweetsie Railroad. Delight at the special attractions for rail fans, plus enjoy the Wild West adventure Tweetsie always has to offer.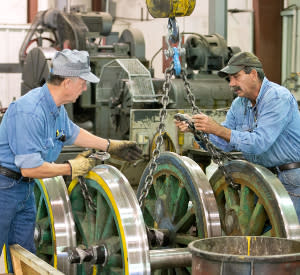 On both Saturday and Sunday, railfans can find lots of photo opportunities in the morning light at the 9:00 opening, then step into the Memorabilia Room to view artifacts and documentary videos, ride the Wild West Train behind an antique steam locomotive, ride in a special 1870's vintage Coach No. 5 (note: due to its age, this excursion car is not wheelchair accessible), and take a Train Shop Tour each day at 2 p.m.
It's going on all weekend, but if you're currently deciding which day to visit Tweetsie to celebrate Railroad Heritage, seeing the different offerings on Saturday and Sunday may help:
Saturday special events -
• Cherokee Dance Performances and Craft Demonstrations

• Evening Photo Special, when guests will be permitted to disembark the trains to obtain a photo of the two locomotive engines plus train cars at two separate points: The Trestle and the Frontier Outpost.
Sunday special events -
• Double-Header with Locomotives No. 12 "Tweetsie" and No. 190 "Yukon Queen"
High Country Beer Fest returns this year with another amazing lineup of approximately 50 regional and national craft breweries serving up new as well as favorite beers, an exciting lineup of musicians, and a delicious display of food vendors.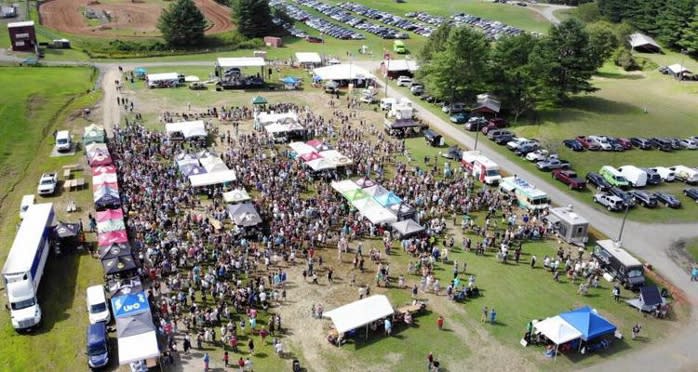 moe. with special guests, The Mantras, bring their exploratory groove to the highest town east of the Rockies.
In thirty years of making music, moe. has recorded more than 20 albums delivering progressive rock, Southern rock, and funk. Don't miss this chance to party a mile-high with the band Rolling Stone Magazine called a "legendary jamband." Gates open at 6 pm. Bring lawn chairs; no pets, please.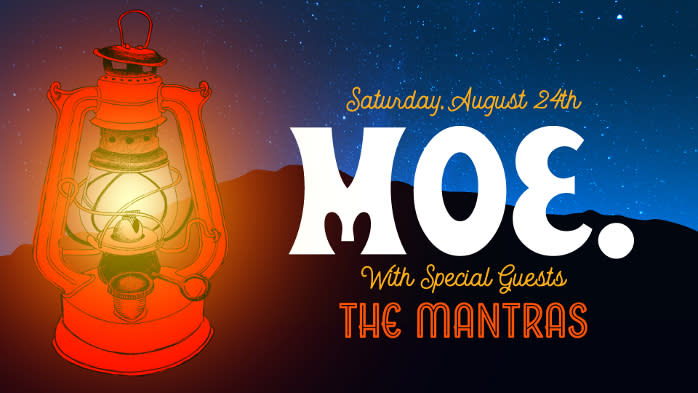 Opening for moe. are The Mantras, a Greensboro-based jamband with a loyal following throughout the region and known for their annual Mantrabash in Ferguson, N.C.
Stay for the free after-party in the Beech Mountain Tap Room and Grill, when western N.C. favorites, Porch 40, deliver their unforgettable take on modern pop, rock, and funk.
For more information on things to do and where to stay, visit us at www.exploreboone.com.